Grind and Seal Phoenix AZ
Grind and Seal Service in Phoenix
Preserve the natural beauty of your concrete floors
Among the primary considerations in any home is the aesthetic aspect. It has such a huge impact on the overall value of any home. After all, it's what you first see when you're looking at a home or any other type of property. You get your first impression of a home from the way it looks.
Your property's flooring plays a factor in that aspect. But, it can be neglected or taken for granted. That's not too surprising since the flooring is probably the most used part of the home. There's a good chance that it will succumb to wear and tear faster than other areas.
In terms of looks, some consider bare concrete to be enough. It does have its own charm and particularly for those who favor a more minimalist style. If you're the type of owner that loves a bare and uncomplicated look, then go for it. While it has drawbacks, there are solutions to help fix them.
What Is A Grind And Seal?
Love the look of bare concrete, but tired of the constant fine dust, staining, cracks, and chips that appear on the surface. At Local Epoxy Pros, we offer a Grind and Seal flooring system to preserve the natural beauty of concrete floors, while protecting them from oil, dirt, salts, liquids, and damage caused by heavy traffic and efflorescence.
Our penetrating sealers anchor deep into the porous surface of concrete, reducing concrete dust and hideous rubber markings left behind from tires, shoes, grocery carts, and many more.
What you end up with is a sealed concrete surface that replicates the look of a polished floor, but instead of the concrete being polished until it shines, our grind and seal brings out a wet and rich look to your concrete surface.
Grind and Seal floors are used in a wide variety of settings around Phoenix, AZ.
Before
After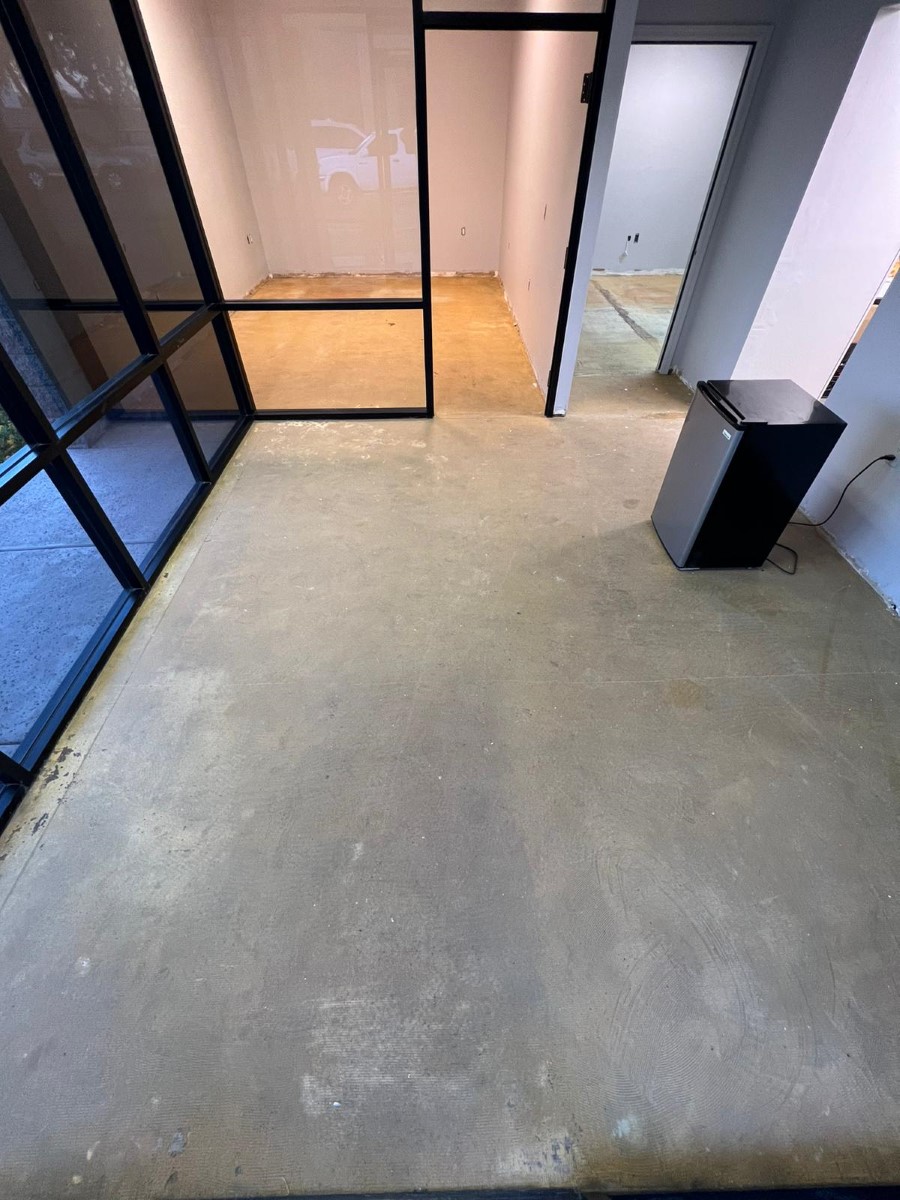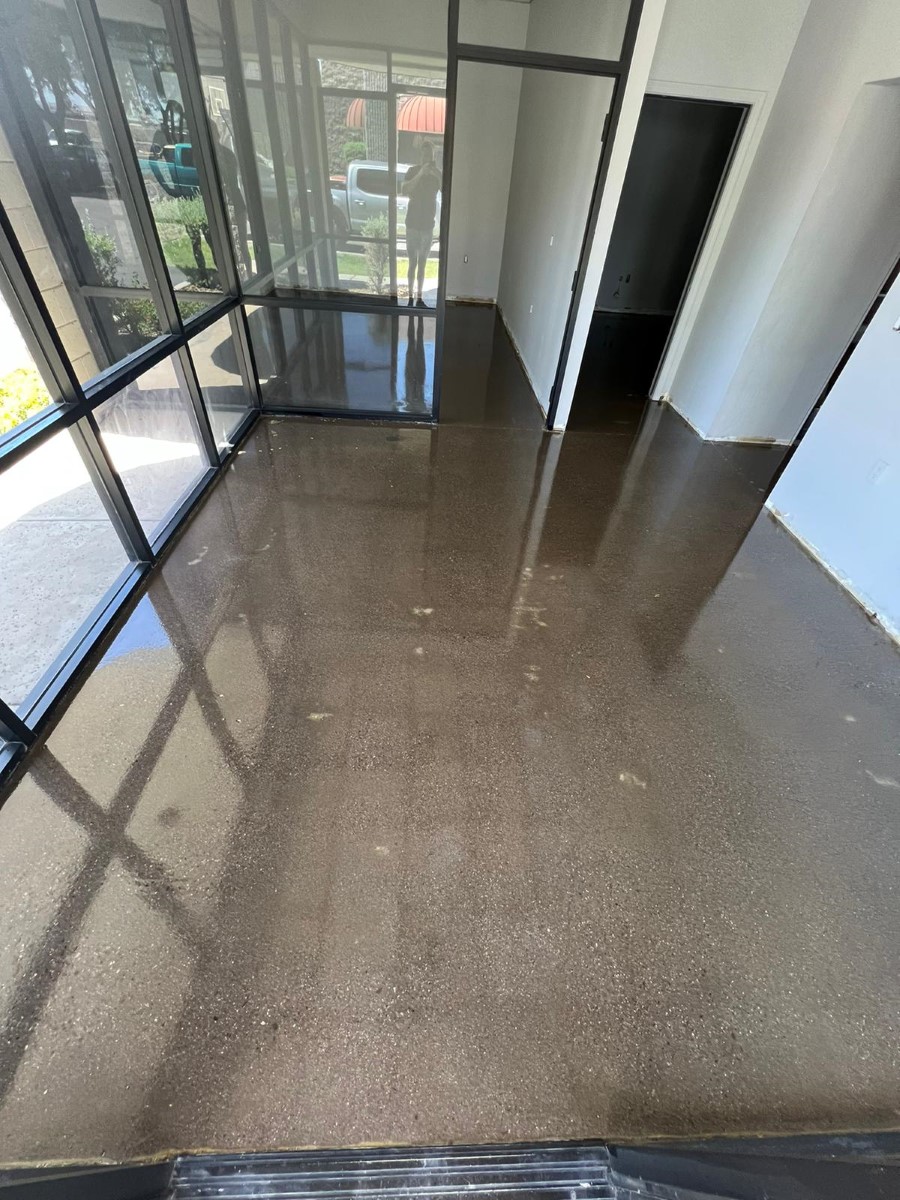 Grind and Seal Transformation Process
Meticulous 3-Step Installation Procedure
Other Epoxy Flooring Services
We transform residential and commercial floors in Phoenix, AZ
Detail Oriented Professionals Providing 1 Day Epoxy Flooring Installations- That's What Local Epoxy Pros is Renowned For
Looking for flooring experts that will take care of your property's flooring issues? Hire us at Local Epoxy Pros and we'll take care of everything for you. You can count on us to deliver flooring solutions that go beyond what you usually expect from contractors. We put forth the effort to ensure your satisfaction. And besides the quality of our services, we're also known for the speed and efficiency with which we complete our projects. Our 1-day flooring installation process on most projects is one of our strengths.
Our highly competent and dedicated team is the best flooring contractor that you can hire in Phoenix, AZ. We also serve the residents of the surrounding areas. So if you're on the lookout for experts in customized and top-quality epoxy floor coatings. When you feel that your flooring is in need of a serious upgrade, not just in terms of looks but also in durability and longevity, just give us a call. Your flooring is guaranteed to go beyond being simply beautiful!